Body Scrubs: $100
Our body scrubs will gently remove unwanted dead skin cells and leave your skin sop and healthy-looking, They help to exfoliate dead skin and thoroughly clean the body. This will produce more youthful, glowing, healthy skin.
Coffee Scrub 
Revive your senses. Discover the skin-healing miracle of coffee with our therapeutic scrub Coffee beans contain caffeine, one of the most effective slimming components, well known for improving lipolysis. Coffee contains vitamins B3 and E which moisturize and improve the skin. We use Arabica pure roasted coffee which will invigorate the senses and awaken the body and mind.
Cranberry & Vanilla Scrub
This is the ultimate anti-aging treatment. Cranberries contain a high quantity of anti-oxidants and moisturizing substances. Feel the anti-aging benefits at the same time as the omega 3 & 6 ingredients work to moisturize.
Peppermint & Lemon Scrub 
Soothes, tones & has acne-fighting properties. Helps balance oil production. This anti-aging scrub aids in deep cleansing of the skin with renowned antiseptic & antimicrobial properties.
---
Body Wraps: $140
We use all natural ingredients which cleanse, exfoliate, detoxify the skin. Our therapists will pump your lymphatic system for you using a dry brush, increasing your lymph flow by 20 times and strengthening your immune system. Our body wraps include gentle exfoliation, product application and a scalp massage. Close your eyes and relax in a heated cocoon.
---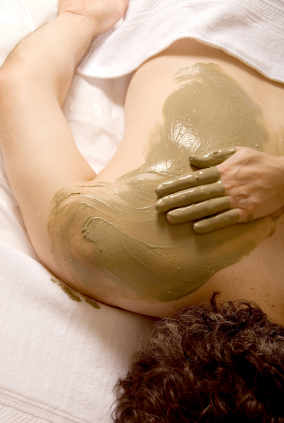 ---
Shower Free Body Wraps: $140
Don't want to leave the room to have to take a shower? Not to worry! We offer a Shower Free Body Wrap that offers the same benefits as other wraps.
Seaweed Wrap
This wrap provides exfoliating, hydrating benefits, metabolic stimulation of the skin, as well as helps with cellulite. Seaweed also boosts the body's natural immune system and improves thyroid and liver function, which also helps with detoxification.